Discover more from Travel with Meena
Intel and insights to help you travel smarter. You'll hear from me about once a week with trip ideas, travel deals and digital postcards from around the world.
Hello, Northern Lights season, one of my favorite times of the year.
I've gone out looking for Northern Lights in three different countries over the years. Each time, I've seen at least a hint of them. I realize how lucky I am that each of these has been a fruitful journey. But I also prepared to put myself in the right spots at the right times.
The first time I saw the Northern Lights it was in Iceland, a friend and his daughter took me out to a scenic lookout not far from the Ring Road. It was an absolutely magical experience that I'll never forget.
The second time, another friend and I spotted hints of light green through breaks in the clouds in Rovaniemi, Finland, the official hometown of Santa Claus.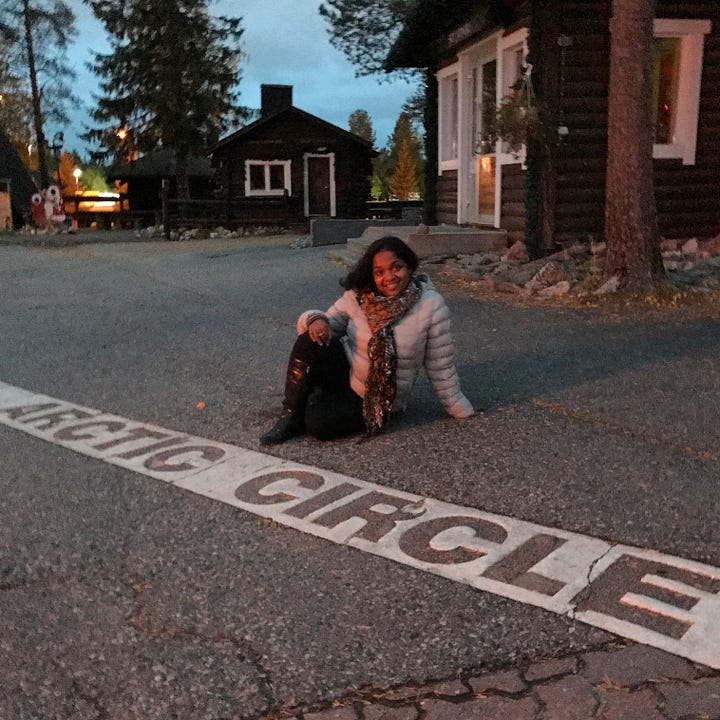 My third experience with the Northern Lights was when I saw them at their most vibrant. On this trip, a Hurtigruten cruise along the northern coast of Norway, I spotted the Northern Lights three times.
I saw them once from the deck of the MS Trollfjord when we were at sea. I also saw them while riding in the backseat of an ATV on Norway's North Cape and again on what was supposed to be a disappointing Northern Lights tour a little bit further south near Alta.
It was a cloudy night with a mediocre forecast, and one member of our group even suggested we skip the tour. Thankfully, we didn't. This was when I finally saw the Northern Lights at their most vibrant and with hints of red. It was a good reminder that the beauty of nature can break through the clouds.
5 Tips for Chasing the Northern Lights:
Travel during the right time of year, generally late August through early April.

Go to the right places. Iceland, northern Finland, northern Sweden, coastal Norway, and parts of Alaska and Canada are all far enough north to give you a good shot at catching the Northern Lights.

Look for darkness and clear skies. Avoid city light pollution but don't stress over finding total darkness.

Bundle up. Long, dark nights are what make winter such a great time for Aurora viewing at the top of the Northern Hemisphere.

Follow Aurora forecasts and solar activity, but don't treat it like gospel. The below photos were taken on a night with a lousy forecast.
On Travel with Meena, here's more information on what to do if you're plane is evacuated.
And here's your permission not to go home for the holidays if you need it.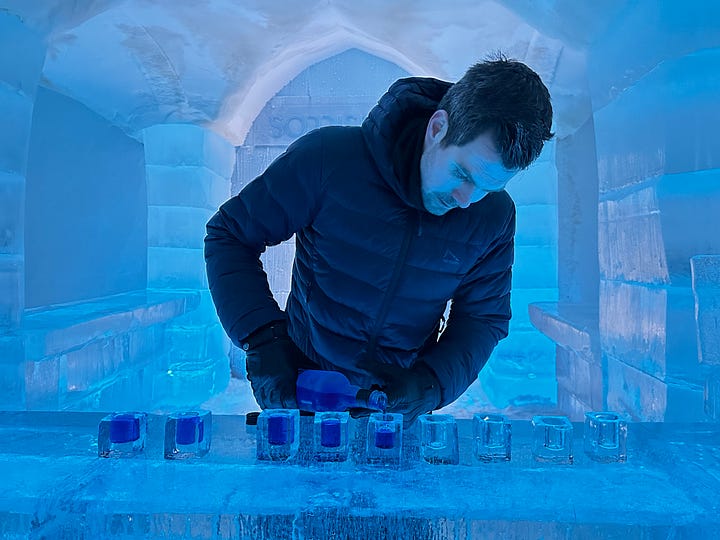 Thanks for reading Travel with Meena! Subscribe for free to receive new posts and support my work.